ISDI Webinar: Communicating Codex Standards and Guidelines
ISDI is an Observer to the Codex Alimentarius Commission and participates in many Codex committees, most importantly in the Codex Committee on Nutrition and Foods for Special Dietary Uses (CCNFSDU).
Codex develops standards and guidelines that manufacturers enthusiastically use across the world as they are a benchmark against the latest scientific advancements in terms of food safety, labelling and composition of the foods they produce.
At this session you will learn more about Codex's communication activities and how they operate through their national contact points, with a further exchange on what ISDI, as a Codex Observer, can do to support the outreach and how the industry implements Codex Standards.
This event is open to everyone but registration is mandatory. Book your place by registering for free below. We look forward to seeing you there.
About our speakers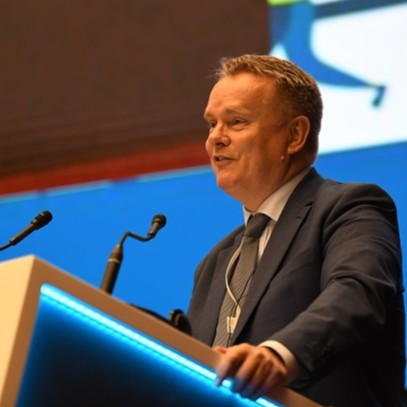 David Massey
Special Adviser, Codex Secretariat
David studied English Literature and Music in the UK, and, more recently, completed a Masters in diplomacy and international relations.
He has been a performance coach, trainer and communications consultant in Italy for over 25 years.
In 2002, he founded TLNet with a friend and colleague and also started working for UN agencies on soft skills programmes and technical writing courses.
He has authored and delivered these courses now to people in over 20 countries across 5 continents.In this capacity, he is a special advisor within the Codex Secretariat.
About the ISDI virtual event series
On 20 January, ISDI launched a virtual event series on policy and regulatory issues related to special dietary foods. It goes beyond an online seminar experience – it's designed to bring the special dietary foods community together in new and exciting ways at a time when staying connected matters most.
These virtual events over the course of 2021 will bring together a first class faculty of international speakers from authorities, academia and industry. They will share their knowledge and experience on a comprehensive range of topical issues relating to special dietary foods:
NCDs & malnutrition
Infant nutrition (innovations, nutrient deficiencies)
Regulatory environment (complementary foods, baby formula)
Food safety (additives, contaminants)
Medical nutrition (stability of nutrients in FSMPs)
Analytical methods
The programme is spread over the year and will include several events per quarter, packed with world-class experts, panel discussions, engaging breakout discussions, special social hours, and more.
Interested in sponsorship opportunities? Please contact us at secretariat@isdi.org