Infant & Young Child Nutrition
ISDI webinar: The role of toddler milks in early childhood nutrition
On 21 September, the International Special Dietary Foods Industries (ISDI) will hold an expert webinar on 'the role of toddler milks in early childhood nutrition' with Professor Peter SW Davies, Honorary Professor of Childhood Nutrition at the Child Health Research Centre, University of Queensland, Australia.
This presentation will draw on the international literature to highlight important differences in nutrient intakes and nutritional status between young children that do and do not consume commercially available toddler milks. Data will be presented primarily from industrialised countries in the age range of around 1 to 4 years.
This event is open to ISDI members only. Registration is free but mandatory.
Book your place by registering for free below. We look forward to seeing you there.
About the speaker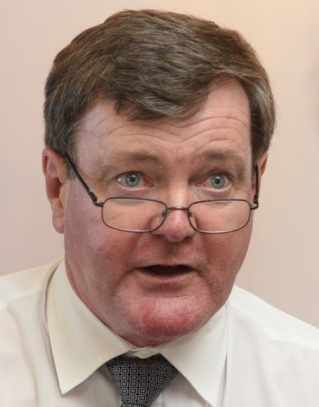 Prof. Peter SW Davies
Honorary Professor of Childhood Nutrition, University of Queensland
Peter SW Davies is Honorary Professor of Childhood Nutrition in the Child Health Research Centre within the University of Queensland (UQ). He has previously held the positions of Deputy Head and Director of Research in the School of Medicine at UQ, as well as being Director of the Children's Nutrition Research Centre at UQ
In his academic role, he has published over 500 articles and papers, including 27 book chapters and over 300 peer review manuscripts in the field of nutrition, growth, energy metabolism and body composition in both health and disease.
He is a former member of the NHMRC Dietary Guidelines Working Committee and the NHMRC Infant Feeding Committee Group. He is also a former member of the Marketing in Australia of Infant Formulas: Manufacturers and Importers (MAIF) Agreement Complaints Committee.
He was made a Fellow of the Nutrition Society of Australia in 2015.
Since early 2018, Professor Davies has worked as an independent consultant and advisor to the food, pharmaceutical and related industries both within Australia and overseas. His work in this capacity includes medical writing, the creation of educational modules for health care professionals and reviewing and advising on industry product development proposals. He has also chaired and been a member of numerous scientific and other advisory boards for industry partners.
About the ISDI virtual event series
On 20 January, ISDI launched a virtual event series on policy and regulatory issues related to special dietary foods. It goes beyond an online seminar experience – it's designed to bring the special dietary foods community together in new and exciting ways at a time when staying connected matters most.
These virtual events over the course of 2021 will bring together a first class faculty of international speakers from authorities, academia and industry. They will share their knowledge and experience on a comprehensive range of topical issues relating to special dietary foods:
NCDs & malnutrition
Infant nutrition (innovations, nutrient deficiencies)
Regulatory environment (complementary foods, baby formula)
Food safety (additives, contaminants)
Medical nutrition (stability of nutrients in FSMPs)
Analytical methods
The programme is spread over the year and will include several events per quarter, packed with world-class experts, panel discussions, engaging breakout discussions, special social hours, and more.
Interested in sponsorship opportunities? Please contact us at secretariat@isdi.org