Medical & Adult Dietetic Nutrition
Join our 'Addressing Malnutrition in the Adult & Elderly Population' webinar on 5 May
On 5 May, 2-3pm CET, the International Special Dietary Foods Industries Association (ISDI) will hold an expert webinar on 'Addressing Malnutrition in the Adult & Elderly Population'.
During this webinar, our panelists will:
Explain malnutrition in a global context across age groups (clinical vs. hospitalized);
Discuss the connection between policy and malnutrition in developed countries;
Provide a good start in adding malnutrition to ISDI's policy agenda and priorities;
Discuss potential solutions and opportunities for collaboration.
This event is open to ISDI members only.
About our speakers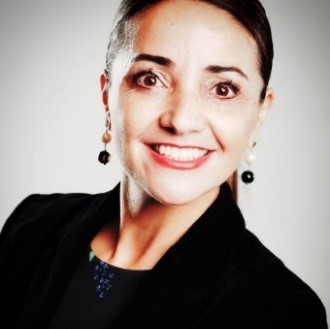 Berenice Ocampo
Global Director Regulatory Policy & Intelligence, Abbott Nutrition
Berenice serves as the Director of Global Regulatory Policy and Intelligence for Abbott Nutrition. In this capacity she is responsible for helping navigate the complex regulatory framework of the nutrition business. Berenice holds a master's degree in Health Science and is a nutritionist by training specialized in paediatrics and Infant and Young Child Nutrition, with experience in both clinical settings and public health. Prior to joining Abbott, Berenice served as the Global Regulatory and Nutrition Sciences Director at Mead Johnson Nutrition for ten years and as head of HIV/nutrition strategic programs for the National Research Center of Infectious Diseases.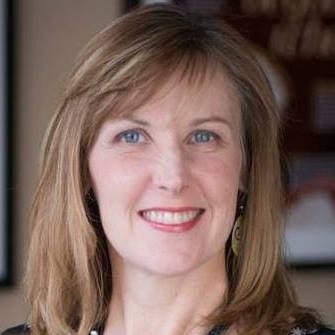 Alison Leah Steiber Ph.D., R.D.N., LD
Chief Science Officer, Academy of Nutrition and Dietetics
Dr. Steiber is a Registered Dietitian Nutritionist and the Chief Science Officer at the Academy of Nutrition and Dietetics. As Chief Science Officer, Dr. Steiber leads the Research, International, and Scientific Affairs team in both research efforts, including conducting nutrition related research, systematic reviews, position statements, and Evidence Based Nutrition Practice Guidelines and the Dietitian Outcomes Registry. Additionally, Dr. Steiber oversees the Academy's international efforts, standardized language development and resources and supports the research fellowship program.
Dr. Steiber holds an adjunct faculty position at Case Western Reserve University and prior to the Academy was Director of the Coordinated Dietetic Internship. She is an author on dozens of scientific research papers, represents the Academy at key research, scientific and/or policy conferences, is a member of both the Scientific Advisory Panel for the American Council on Exercise and the Executive Committee for the International Society for Renal Nutrition and Metabolism. Dr. Steiber completed her Dietetic Internship and received her Masters of Science in Dietetics at the University of Kansas Medical Center and her Doctorate in Human Nutrition from Michigan State University.
About the ISDI virtual event series
On 20 January, ISDI launched a virtual event series on policy and regulatory issues related to special dietary foods. It goes beyond an online seminar experience – it's designed to bring the special dietary foods community together in new and exciting ways at a time when staying connected matters most.
These virtual events over the course of 2021 will bring together a first class faculty of international speakers from authorities, academia and industry. They will share their knowledge and experience on a comprehensive range of topical issues relating to special dietary foods:
NCDs & malnutrition
Infant nutrition (innovations, nutrient deficiencies)
Regulatory environment (complementary foods, baby formula)
Food safety (additives, contaminants)
Medical nutrition (stability of nutrients in FSMPs)
Analytical methods
The programme is spread over the year and will include several events per quarter, packed with world-class experts, panel discussions, engaging breakout discussions, special social hours, and more.
Interested in sponsorship opportunities? Please contact us at secretariat@isdi.org