Join us on 3 February to talk about Digital Marketing & WHO Engagement with Rocco Renaldi
Opportunities, challenges and lessons learned from the International Food & Beverage Alliance (IFBA)
Following the World Health Assembly's resolution (WHA/73/26) requesting the WHO to "review current evidence and prepare a comprehensive report to understand the scope and impact of digital marketing strategies for the promotion of breast-milk substitutes", ISDI has a unique opportunity in 2021 to constructively engage with the WHO, which will present the report at its Executive Board meeting in January 2022.
Since 2006, the food industry has gained experience in developing regional and national pledges on responsible marketing, and the IFBA Global Policy on Marketing Communications to Children remains a blueprint for many governments to enact legislation or support pledges locally.
Rocco Renaldi, Secretary-general of the International Food & Beverage Alliance (IFBA), will share his experience of this 15-year long journey, including the opportunities and challenges to interact with authorities and have the industry's voice heard in this field.
Check out the ISDI Best Principles Related to the Digital Marketing of Breast-milk Substitutes
Open to ISDI members only
Registration is free but mandatory
About the speaker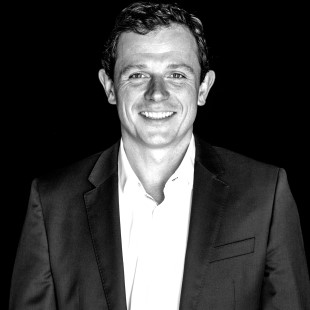 Rocco Renaldi is the Secretary General of the International Food and Beverage Alliance (IFBA).
IFBA is a group of eleven of the largest international food and beverage companies, dedicated to developing, implementing and promoting best practice on health and nutrition.
Rocco had led the development of IFBA's current global commitments on product formulation and innovation, responsible marketing, nutrition information to consumers and the promotion of healthy lifestyles. Rocco represents IFBA towards the World Health Organisation, other UN agencies and government authorities; he maintains relationships with non-governmental organisations; and leads the development of local initiatives modelled on the IFBA commitments around the world. In addition to his IFBA role, Rocco is founder and CEO of Landmark, a public affairs and strategic communications agency with offices in Brussels, London and Singapore, dedicated to helping agro-food sector interests engage effectively with their stakeholders since 2007.
About the virtual event series
On January 20th, ISDI launched a virtual event series on policy and regulatory issues related to special dietary foods.
These virtual events over the course of 2021 will bring together a first class faculty of international speakers from authorities, academia and industry. They will share their knowledge and experience on a comprehensive range of topical issues relating to special dietary foods:
NCDs & malnutrition
Infant nutrition (innovations, nutrient deficiencies)
Regulatory environment (complementary foods, baby formula)
Food safety (additives, contaminants)
Medical nutrition (stability of nutrients in FSMPs)
Analytical methods
The programme is spread over the year and will include several events per quarter, packed with world-class experts, panel discussions, engaging breakout discussions, special social hours, and more.
Interested in sponsorship opportunities? Please contact us at secretariat@isdi.org